Meet Nancy L. Archibald, DDS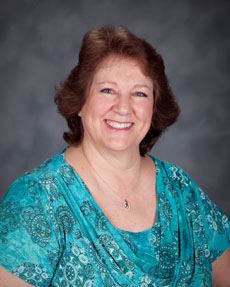 Smiling means more than showing off pretty teeth in Dr. Nancy Archibald's dental office. Since she started her practice over 30 years ago, Dr. Nancy has made a happy environment a priority. Even the smocks she and her staff wear are fun – no prim white coats for them. Dental care is a serious responsibility, but in Dr. Nancy's practice it's always performed with a warm smile.
Dr. Nancy grew up in the San Francisco Bay area and earned both her bachelor's degree and her doctor of dental surgery from the University of the Pacific. For two years, she practiced in Orangevale with her friend and dental school classmate Dr. Elizabeth Roullier-Bunz, then moved to Rocklin in 1986. She's been in her current office since 1990. As a family dentist, she is pleased now to be serving the children and grandchildren of her early clients.
Dr. Nancy's commitment to dentistry extends beyond her practice. A member of the Sacramento District Dental Society for over 30 years, three years ago she accepted a leadership role. After serving as secretary and treasurer, this year she is the organization's president.
She embraces the group's mission not only to support its members but to enhance oral health in the community, including providing dental care for people who don't have access. This year, Dr. Nancy has "adopted" a 14-year-old girl in need of dental work, and she will take care of the girl's teeth for one year for free. She also volunteers with the Coalition of Concerned Medical Professionals to improve access to care.
Dr. Nancy's practice philosophy is that prevention and maintenance are more effective than repair. She likes to start seeing patients early, at least by age 2, and encourages the use of fluoride for stronger, more cavity-resistant enamel.
Dr. Nancy is a member of several professional and civic organizations:
American Dental Association (ADA)
California Dental Association (CDA)
Sacramento District Dental Society (SDDS)
Rotary Club of Roseville-Sunrise – member since 1989
Coalition of Concerned Medical Professionals (CCMP)
The Better Business Bureau